Sonic Bank Empowering Small Businesses and Freelancers with the Ideal Payments Solution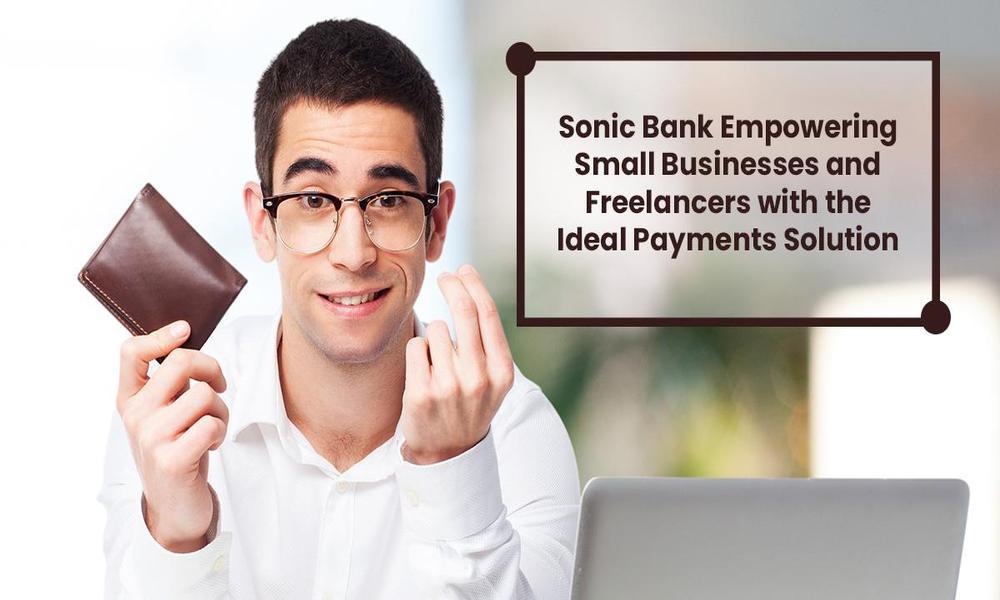 Small businesses and freelancers are searching for reliable and effective payment solutions to simplify their financial operations in today's dynamic business environment. In response to this demand, Sonic Bank has emerged as the ideal payment option, offering a range of services that are especially created to meet the unique requirements of freelancers and small businesses. Due to its user-friendly interface, support for multiple currencies, and flexible payment options, Sonic Bank provides these business owners with the resources they need to enhance their payment operations and provide their customers with a perfect experience.
Ideal Solution for Small Businesses and Freelancers
One of Sonic Bank's key benefits is the fact that it accepts payments in a range of currencies, including USD, EUR, and GBP. Due to its financial flexibility, expanding customer bases, and entry into global markets, small businesses can assist customers from all over the world. Sonic Bank makes it simpler for businesses to interact with clients abroad and take advantage of expansion opportunities by reducing the obstacles associated with currency conversions.
Efficiency and simplicity are critical for freelancers and small businesses. Sonic Bank understands these needs and provides a streamlined payment experience. Businesses can easily explore the site and manage their transactions due to its user-friendly features and simple user interface. Sonic Bank simplifies the payment process from invoice generation to payment tracking, saving small business owners time and effort so they can concentrate on their key competencies.
Boosting Financial Efficiency and Growth
Sonic Bank's founder, Rituraj, stated, "As a business owner, I understand the challenges associated with processing global payments and upholding an excellent track record with consumers. "That's why we have designed Sonic Bank to be the ideal payment solution for small businesses and freelancers. By providing a comprehensive platform that meets their individual needs and enables them to succeed in the competitive business environment, we aim to empower businesses."
Moreover, Sonic Bank offers varied payment methods, giving customers the flexibility to pay using their preferred option. Businesses may cater to a wide range of customer preferences with Sonic Bank, whether they prefer credit/debit cards, bank transfers, or e-wallets. When their preferred payment option is available, customers are more likely to complete transactions, which not only increases customer satisfaction but also increases sales and repeat business.
Secure and Reliable
Sonic Bank guarantees that transactions are secure and that customer information is protected with its reliable and safe infrastructure. In order to give its customers peace of mind, the company places a high priority on security and compliance, according to rules and standards set by the industry.
To meet the changing demands of freelancers and small businesses, Sonic Bank continues to develop and adapt. It has evolved as the go-to payment method among businesses all around the world because of its commitment to simplicity, versatility, and security. By employing Sonic Bank's innovative capabilities to stay competitive, provide exceptional experiences for customers, and concentrate on their core business objectives, small businesses, and freelancers can thrive in the contemporary digital economy.
As the small business and freelance sectors continue to thrive, Sonic Bank remains at the forefront, supporting these entrepreneurs with its tailored payment solutions. By choosing Sonic Bank, small businesses and freelancers can unlock their full potential, streamline their payment processes, and take their ventures to new heights.